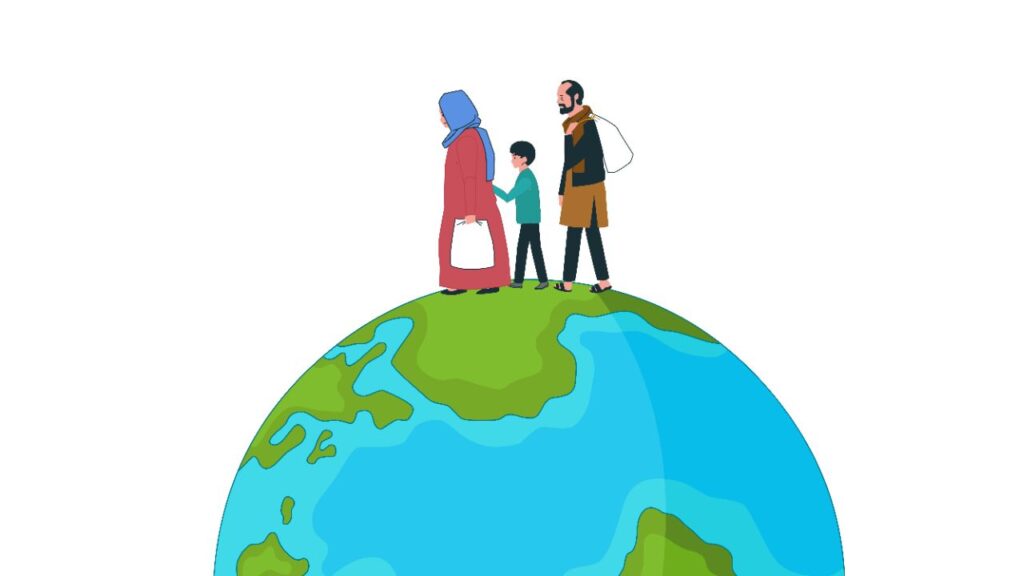 KEIHAN Foundation has collaborated with a refugee organization to launch the ''Safe Migration'' project. Research shows that Afghan refugees are more likely to listen to and internalise messages coming from their family members, close social circles, and the Afghan diaspora. Therefore, we teamed up with various diaspora organisations to launch campaigns to create a safer migration process for Afghan refugees. As KEIHAN Foundation, we are excited to finally launch this project on this very good cause.
Over the past two years, we have continuously worked on this project to create a video campaign for a safer migration journey. This campaign will specifically target Afghan women of reproductive age and will have a focus on pregnancy. The reason for these choices is that the Afghan woman faces various challenges and is the most vulnerable group during a migration process especially when pregnant. The 7 videos that we will be launching will discuss relevant topics such as family planning, pregnancy, COVID-19, and mental health. The goal of our video campaign is to provide relevant information and give guidelines on how an Afghan woman of reproductive age can have a safe migration journey.
This ''Safe Migration'' project was coordinated by a group of KEIHAN volunteers. They have been guided by our donor through various training and consultant sessions on how to bring about a successful change in societal behaviour. The ''Safe Migration'' project group has written the scripts and the screenplay (the visuals you see on the screen) for the 7 videos. In the animated videos, we follow Shukria, an Afghan woman who works for a refugee organisation, who shares her knowledge and experiences with the audience.
We are proud to have collaborated with Code to Inspire to produce these videos. Code to Inspire is a coding school for young Afghan women in Afghanistan and was founded by Fereshteh Forough. All the animated videos for this project will be produced by the students of Code to Inspire. Not only do these students have the skills and the creativity but they also have knowledge of Afghan culture and society (for example, what kind of clothes Afghan women wear) which helped in making authentic videos that will reach our target group.
We are excited to announce that over the next months we will be sharing the videos on our social media. Please keep following our social media and share this campaign with as many people as you can. If you are an organization and would like to help us spread this message through your social networks, please contact us.